Uncategorized
Guide What If? - Jeremy Shuttle Adventures, Book One
Free download. Book file PDF easily for everyone and every device. You can download and read online What If? - Jeremy Shuttle Adventures, Book One file PDF Book only if you are registered here. And also you can download or read online all Book PDF file that related with What If? - Jeremy Shuttle Adventures, Book One book. Happy reading What If? - Jeremy Shuttle Adventures, Book One Bookeveryone. Download file Free Book PDF What If? - Jeremy Shuttle Adventures, Book One at Complete PDF Library. This Book have some digital formats such us :paperbook, ebook, kindle, epub, fb2 and another formats. Here is The CompletePDF Book Library. It's free to register here to get Book file PDF What If? - Jeremy Shuttle Adventures, Book One Pocket Guide.
Mr Linh's Adventures (Hanoi) - All You Need to Know Before You Go (with Photos) - TripAdvisor
The reason for this is that while we did not have an enjoyable time on our Africa safari for reasons we'll get into below which is the bulk of the original article , we are still fans of G Adventures, their tours, and their mission. It was only after being asked several times if we would go on another G Adventures tour that we realized the answer was yes, and that our article needed updating to reflect that.
We're first going to start with the bad, our overland safari in South Africa, Namibia, Botswana, and Zambia. Our overland Africa trip was one where the situation with the guide snowballed out of control as the tour went on. Things started innocently enough with rather small issues that we'd normally forget about in a few hours.
On another similar instance later on we were charged more for a transfer to the Dead Vlei which was not listed in the official tour itinerary at all and was assumed to be included. As the four-week itinerary went on, so did the challenges. So why not let us keep that money over charging it to begin with? Towards the end of the trip we also found that products containing nuts were purchased for breakfast, despite the tour being a nut free tour due to Angie's tree nut allergy this was announced on the tour meeting, as was an announcement of another traveler's severe gluten allergy that also was not accommodated well at all.
With the only other food being bread and jam, and all of the dishes being washed in a communal pot by tour participants who may or may not have cared about how well they washed dishes, this one is perhaps the most infuriating due the remoteness that is Africa. By the end of the tour it felt like the guide stopped caring at all.
We had many days where we received no information for hours on end, were only given information once even if the full group wasn't there, the guide would refuse to answer people's questions who missed it, and was being very short with all except for a few people in the group he made friends with. And yes, they were the pretty girls, naturally. Couple that with the issues from the food stops above, including limited information about restroom breaks, and you have a overland vehicle full of very upset travelers.
As the group dynamic broke down, including many instances where some rude participants were all-out harassing another tour member not us , he did nothing at all to intervene and just let it be. We complained, and G Adventures contacted us mid-tour to talk about the above issues.
They did try their best, but at that point word was out that we complained against the guide, and with several days left of the tour things fell apart from there between those who still liked him and those who did not. The kicker of it all was that our driver was also a former tour guide himself who had to leave his home country due to political issues.
He was amazing, even more knowledgeable and personable than our guide, and overall the entire situation should've been flipped with our guide being the driver, and driver being the guide. How we got there on this particular tour, I have no idea. And in fact, our guide was actually quite personable at times on non-tour related topics, was a fantastic cook when we were given meals, and would've been a lot of fun as a driver.
He was just a terrible tour leader. We'll be the first to admit that a four-country overland tour in Africa for nearly a month is a stressful trip in its own right. There is a lot of time in the overland vehicle, and even more time doing, well, nothing.
So adding the above onto an already intense trip made us more than happy for it all to be over and leave- despite the fact that Africa was amazing to see. It is just one of those instances where the guide can compound what is already an intense trip into something you simply do not want to experience.
Now, before you walk away from this post with an unpleasant taste, we're going to offer a look into another tour I took solo, The Egypt and Jordan Adventure , which is to this day what I'd call the perfect tour. The tour had a nice balance of exploration, transit, comfort, and roughing it when camping in the desert, and our two guides did a wonderful job conveying all the information we needed for the tours and optional dinners.
Whenever something was scheduled, it happened, and they even went out of their way to ensure we were taken care of on days that were exceptionally long or out of the standard itinerary. To say that they were always one step ahead of us is an understatement, and that is truly saying something. In fact, when I got near heat stroke one day and had to go back to the hotel from a group dinner because I was smart and went in August , our guide put me in a taxi, paid for it himself, and really went out of his way to make sure I was getting better.
Paying him back wasn't even an option, and I was getting the feeling he would've done this for anyone in the group, not just me. The point that we had two guides was an interesting one for this tour because the Egypt and Jordan trip really was like two trips back-to-back- one in Egypt and one in Jordan. Our Egyptian guide did not cross the border with us, and instead a second guide was waiting at customs for us to start a seamless transition into the second part of our trip.
From the group dynamic here you could tell everyone liked the first tour guide a bit more, but this was mostly due to the fact that our second guide was a bit older and more formal while the Egyptian guide was younger and more personable. Neither of which are bad, just a very small difference that in all likelihood would occur in any trip of that structure.
While the time was indeed a longer amount in the desert than the official itinerary, it did make me hesitate for just a second. We paid it, it was awesome. But compared to the unexpected expenses of the overland Africa safari, well, I'm quite fine with this one in retrospect. At the end of the day, as much as the itineraries of a G Adventures draws you in to booking, what has the biggest impact on your trip experience is the team on the ground.
Even when factoring in that one tour Egypt and Jordan allowed for more exploration and the other Africa safari was more travel oriented, we got to take a look at two kinds of guides and how their application of the published itineraries really influences the trip dynamic.
Latest Press Releases
This is why those who are looking at taking tours from companies like G Adventures should look at reviews of the tour dynamics just as much as the itineraries. For us, in southern Africa this was not so great, but in Egypt and Jordan it was perfect- so much so that even though we could just as easily do Egypt and Jordan on our own now, I'd be tempted on doing the same exact tour all over again even if the itinerary is now slightly different.
When it comes down to it, G Adventures is a great company that has a strong focus in promoting unique itineraries and responsible travel all over the world.
We've been fortunate enough to see this first hand on tours and also through talks at conferences by the founder as the years go by. Sorting through these and creating custom itineraries to be branded as a G Adventures trip is, after all, what they do best. But, at the end of the day that means they work with an untold number of outlets all over the world on a daily basis. Africa just seemed to be the place where it wasn't working the way we thought it should, and it broke down well beyond a level that was acceptable to us.
We believe G Adventures does try and set the bar high for all their tours, but at the end of the day each locality will produce different experiences. Your itinerary rests on the people on the ground in your destination, and in many cases is something worth considering for all tour operators — not just G Adventures. Keep that in mind when reading reviews, even our own reviews above, and you'll be much further ahead in making an informed decision on whether or not to buy a tour. It took us many years to come to this conclusion, and it is perhaps our most important revelation yet.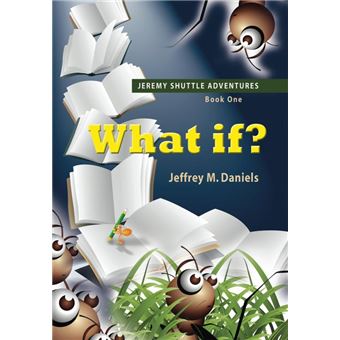 We were not requested, compensated, or encouraged to update our review by anyone, in any capacity. We did so after sitting on the original piece for many years, answering many questions via email, and realized that we needed to dive in deeper here. While the original is not here anymore, the southern Africa segment includes our same thoughts minus the intro and conclusion which was expanded for this piece. We do not know what ever happened to the guide in question, and hope he found gainful employment elsewhere.
Get a policy with World Nomads to cover your next trip!
The Pothole: A Bedtime Story for Grown Ups (Bedtime Stories for Grown Ups).
Turbaned Gurus, Sing-Song Mantras and Body Contortions? (Truths A Yoga Beginner Must Absolutely Know About Yoga! Vol. 1 & 3).
Bleeding Heart Square?
As you say, it takes the hassle out of travel logistics if nothing else. Thanks for your input. Fogg and have an exciting adventure. Pigs in the Mud in the Middle of the Rud , by Lynne Plourde A feisty grandmother and her family struggle to get an assortment of farm animals out of the road so the family can pass in their T-Model Ford. Sheep in a Jeep , by Nancy Shaw A frolicking adventure of five sheep traveling in a jeep told in silly rhyme. One Duck Stuck , by Phyllis Root In this counting book, increasingly larger groups of animals try to help a duck that is stuck in the sleepy, slimy marsh.
Zoom Broom , by Margie Palatini When her broom breaks down, Gritch the Witch visits a foxy salesman in search of a new Zoom Broom but ends up with something unexpected. Maila and the Flying Carpet , by Denise Trez When the spoiled little prince finally gets the flying carpet he wants, he sets out to rescue a lamb from an eagle, warn zebras of a lurking lion, and win a flying carpet race before his rug unravels. Duck on a Bike , by David Shannon A duck ecides to ride a bike and soon influences all the other animals on the farm to ride bikes too.
My Rows and Piles of Coins , Tollolwa Mollel A Tanzanian boy saves his coins to buy a bicycle so that he can help his parents carry goods to market, but then he discovers that in spite of all he has saved, he still does not have enough money. This Plane , by Paul Collicut Simple text and illustrations present different types of airplanes and the work they do. First Flight , by David McPhail A naughty teddy bear, in contrast with his well-behaved owner, ignores all the rules and disrupts their first airplane trip.
Some Dogs Do , by Jez Alborough When Sid tries to convince his doggy classmates that he flew to school, they do not believe him.
Trip of a lifetime: Ken Kesey, LSD, the Merry Pranksters and the birth of psychedelia
One-Dog Canoe , by Mary Casanova A girl and her dog set out in their canoe one morning, only to be insistently joined by a series of animals, large and small. She wishes Bird would fly away so everything could be just as it was before. But when Bird disappears, Ebb misses her! Has this new face become a new friend? And is she gone for good?
G Adventures Review – Two Tours with Vastly Different Outcomes
The Cat Who Walked Across France , by Kate Banks After his owner dies, a cat wanders across the countryside of France, unable to forget the home he had in the stone house by the edge of the sea. We All Went On Safari , by Laurie Krebs Follows a Tanzanian family through the African grasslands as they count the animals they see, from one leopard to ten elepants; includes information about Tanzania and Swahili names and numbers. Henry Works , by D.